Moiseeva wins Crestwood Ladies Fall Classic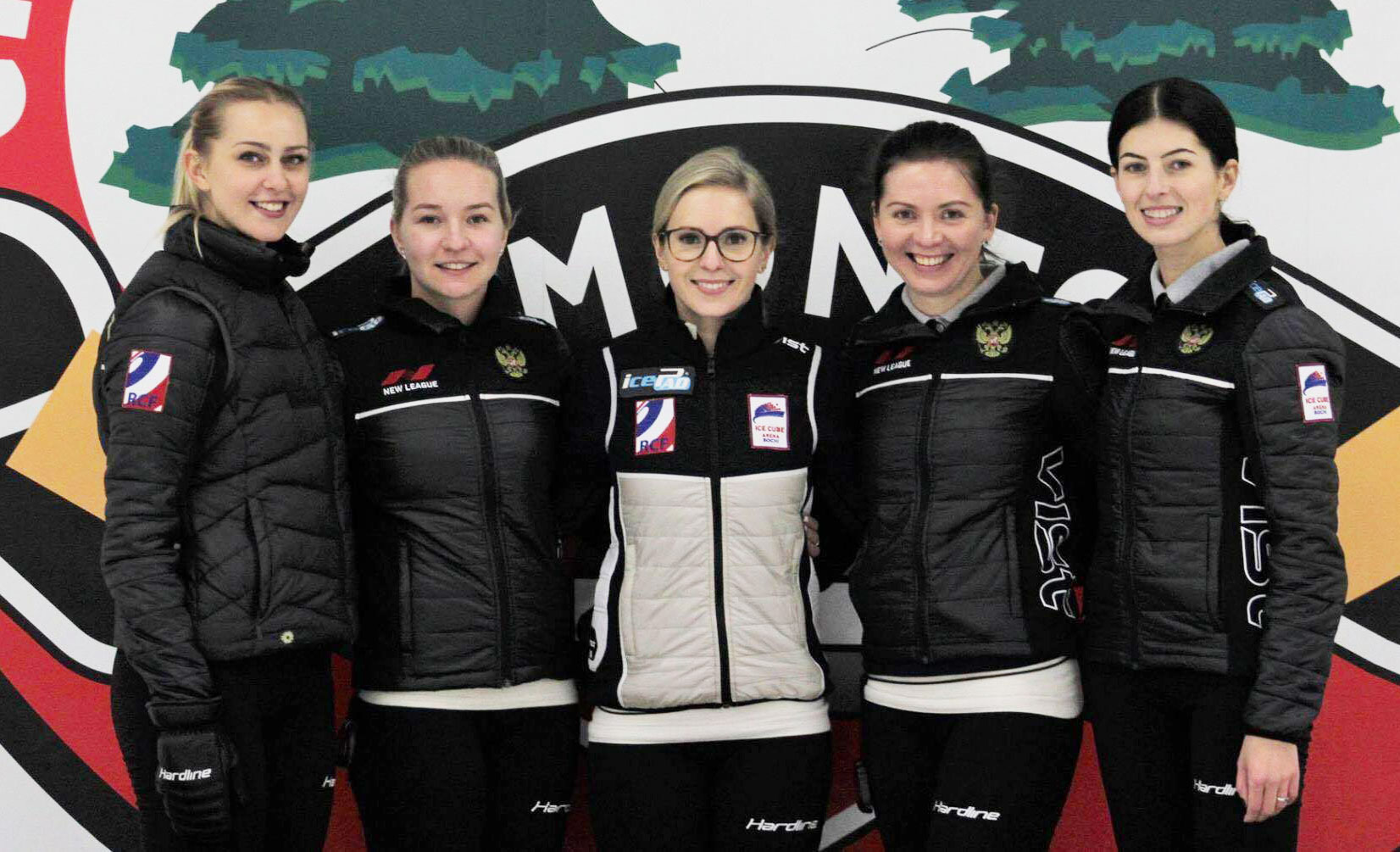 Victoria Moiseeva (St. Petersburg, Russia) wins the Crestwood Ladies Fall Classic, defeating Michelle Englot (Winnipeg, MB) 6-4 at the Crestwood Curling Club in Edmonton, Canada. Moiseeva with Uliana Vasilyeva at third, Galina Arsenkina and Julia Guzieva on the front end take home the $3,000CDN first place cheque along with 23.846 world ranking points, while Englot receives $2,000CDN and 18.736 world ranking points for their second place finish.

Starting with hammer, Moiseeva blanked the first end, then got on the board scoring 2 in the second end. Englot tied the game scoring 2 in the third end, then forced Moiseeva to a single in the fourth end and adding a single of their own in the fifth end. Moiseeva scored 2 in the sixth end, forced Englot to a single in the seventh end and scored one in the eighth end for the 6-4 win.

In the semifinals, Moiseeva defeated Jodi Marthaller (Calgary, AB) 8-7 in an extra end and Englot defeated Jessie Hunkin (Edmonton, AB) 5-3. Hunkin and Marthaller earned $1,200CDN and 14.478 ranking points for their semifinal finishes. In the quarterfinals, Moiseeva defeated Lindsay Makichuk (Edmonton, AB) 7-3, Englot defeated Nicky Kaufman (Edmonton, AB) 9-3, while Hunkin defeated Kristen Streifel (Edmonton, AB) 6-5 in an extra end and Marthaller defeated Holly Baird (Edmonton, AB) 6-3. Streifel, Baird, Kaufman and Makichuk earned $900CDN along with 10.220 ranking points for their quarterfinal finishes.

Moiseeva went 3-1 in the 18 team qualifying round. In their opening game, Moiseeva lost 7-5 to Hunkin, then responded with a 7-1 win over Ocean Smart (Edmonton, AB). Moiseeva won against Geri-Lynn Ramsay (Calgary, BC) 6-3 and Michelle Hartwell (Edmonton, AB) 8-3 in their final qualifying round match to qualify for the playoff round.