#1 Ranked Edin Opens Season in Baden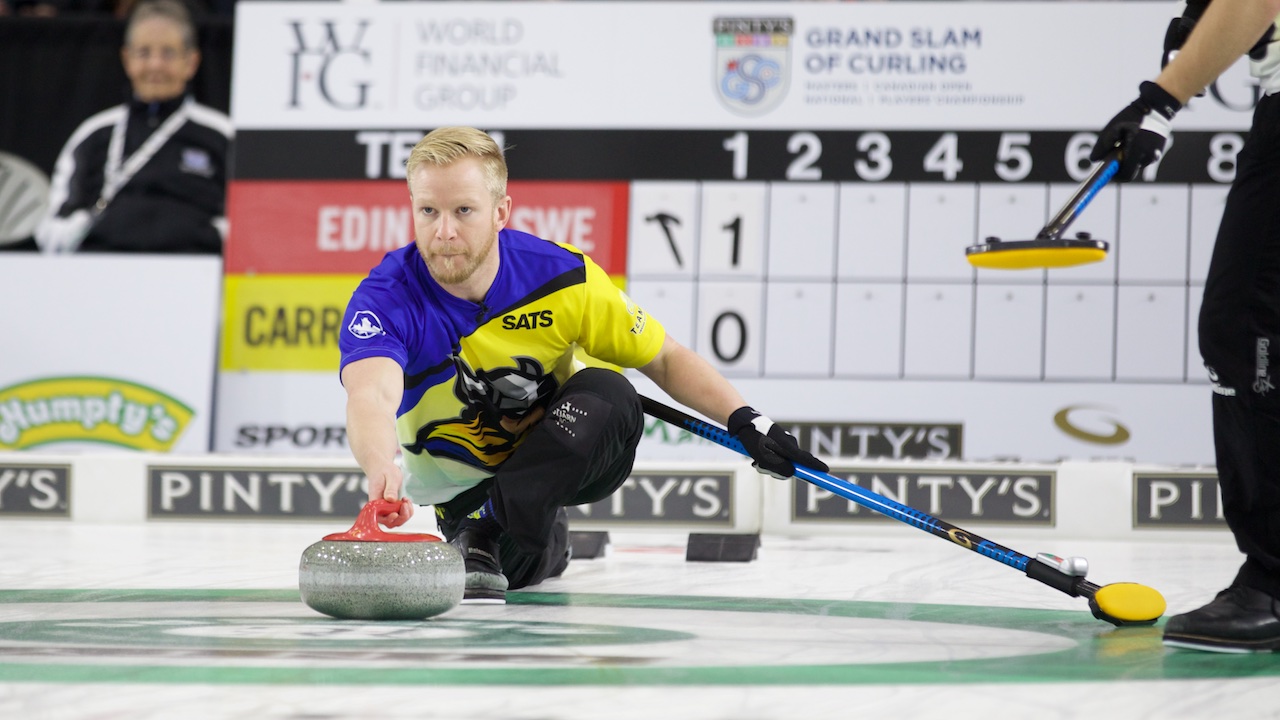 Niklas Edin of Karlstad, Sweden along with teammates Oskar Eriksson, Rasmus Wrana and Christoffer Sundgren open their 2017/18 Olympic season at the Baden Masters in Baden, Switzerland starting Friday.

Edin who finished last season as the first ever non-Canadian team to hold the Order of Merit Year-To-Date (YTD) top spot when the season concluded, which rolled into this season as the beginning of season ranking. Edin was selected over the summer as the Olympic men's representative for curling in Pyeongchang, Korea in February will open against Switzerland's Yannick Schwaller at 8am Central European Time (2am Eastern Time).

Swiss Olympic representatives Peter De Cruz (#9) of Geneva, Norway's Olympic representatives Thomas Ulsrud (#11) of Oslo, Steffan Walstad (#18) also of Norway, Marc Pfister (Switzerland) and Dutch champions Jaap van Dorp are among the competitors of this strong European event featuring 20 teams playing in pools of 5 with 8 teams qualifying for the single knockout playoff bracket on Sunday.

The teams will be playing for CHF 11,000 first prize cheque from a CHF 33,000 total purse. The CurlingChampionsTour Youtube account will be streaming games starting at 1pm CET featuring Schwaller taking on Finland's Aku Kauste.

Follow the scores at www.worldcurl.com.