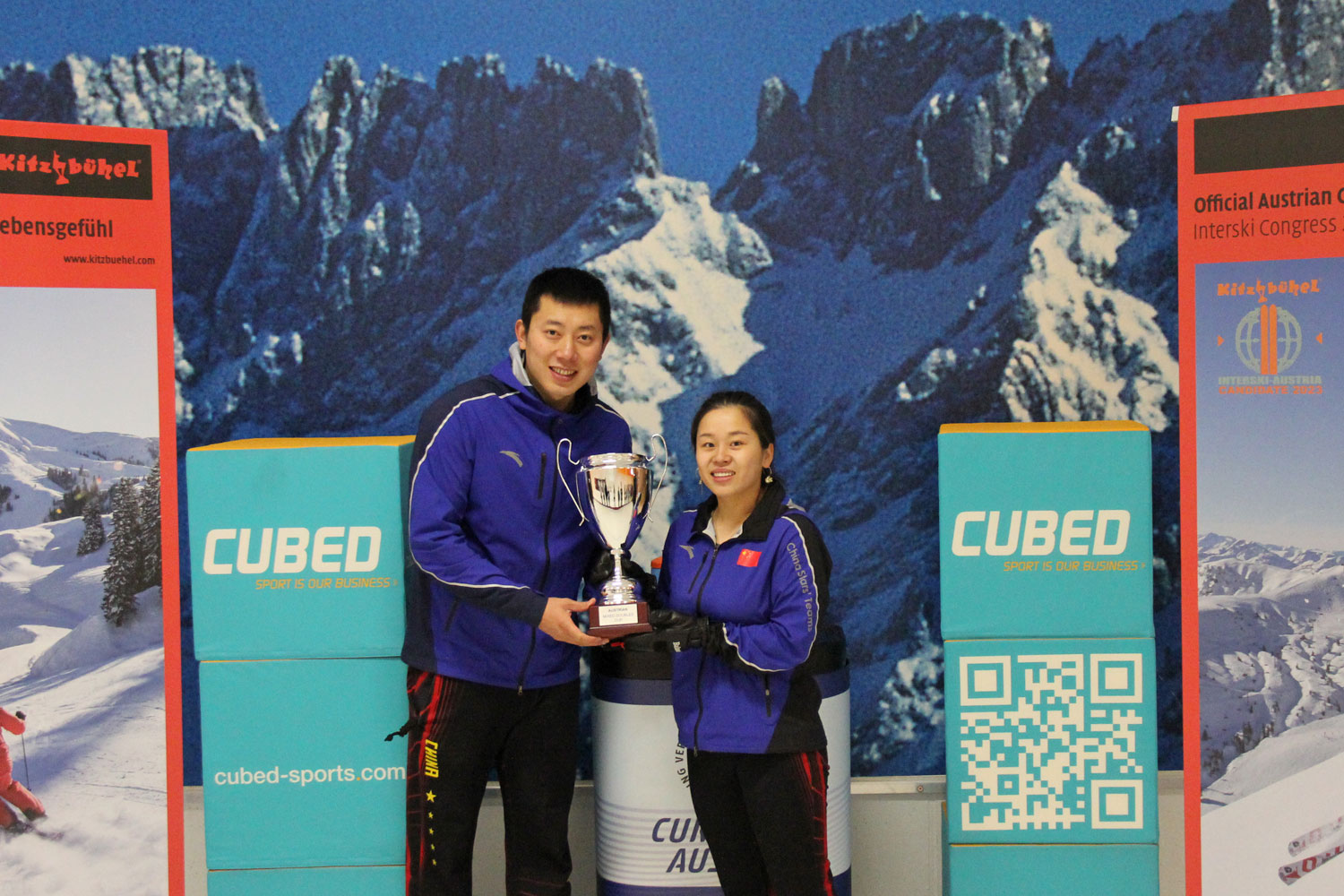 Rui Wang/Dexin Ba (Harbin, China) wins the WCT Austrian Mixed Doubles Cup, defeating Nadja Grunder/Peter Hartmann (Thurgau, Switzerland) 7-4 at the ISS World Mixed Doubles Curling Tour event hosted by the Kitzbühel Curling Club in Kitzbühel, Austria.
Central European Time (CET)

Kitzb�hel is going to host the 3nd edition of the �CCT AUSTRIAN MD CUP� on 19 - 22 Oct 2017. The tournament is part of the CURLING CHAMPIONS TOUR and will be played with up to 16 international top Mixed Doubles teams in the 2-Rink Kitzb�hel Curling Club. Beside perfect playing conditions the demands of modern high performance athletes should be the base for our standards. The Austrian Curling Association (�CV) and the Kitzb�hel Curlers focus on making your participation at this event as comfortable as possible. �CV and Kitzb�hel CC are really looking forward to welcoming you to the AMDC 2017!