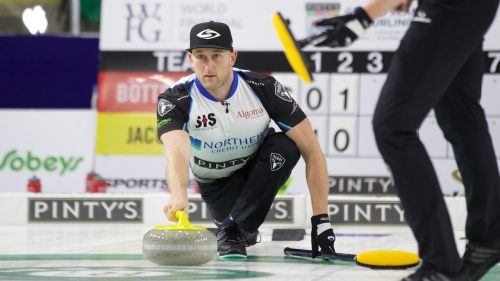 Born: Jun 28, 1986
in Sault Ste. Marie, Ontario
Resides: Sault Ste. Marie, Ontario
Throws: Right
Profession: Real Estate Appraiser , Algoma Property Appraisals
High School: Sir James Dunn
College/University: Sault College, Algoma University, UBC
Curling Highlights:
5 Tim Hortons Briers (Northern Ontario)[cr][lf]2013 Tim Hortons Brier Champion[cr][lf]2013 World Silver Medalist[cr][lf]2014 Roar of the Rings Champion[cr][lf]2014 Olympic Winter Games Champion[cr][lf]
Junior Highlights:
2007 Canadian Juniors Skip for N-Ont.

BANNER