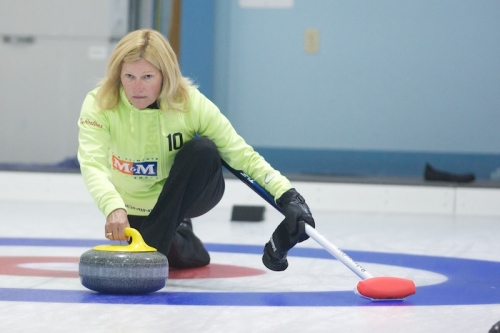 Born: Oct 11, 1966
in Rosetown, Saskatchewan
Resides: Victoria Harbour, Ontario
Throws: Right
In Own Words:
Not sure if this is a pathetic statement but its a true one. Curling has defined my life. Curling led me to meeting Wayne, which led me to move to Ontario 15 years ago and getting married and having a family. Curling has allowed me to meet so many incredible people, having the opportunity to curl with many very talented athletes, curl on a National and International level, visit some amazing countries and have many wonderful experiences.[cr][lf]Now that our two girls are at an age where they are curling it is such a treat to see them out on the ice. Kelly, 13, will curl in both the bantamn and junior zones this winter and both Kelly and Emily, 10, will curl on the school team. I look forward to watching behind the glass, agonize over missed shots and strategy and relish in their successes just as my parents did when I was growing up in the sport.
Curling Highlights:
Six time Scottie Tournament of Hearts participant (1996 for Sask and then 1999,2001,2002,2004 and 2008 for Ontario and 2010 as an alternate for Team Homan). Four time bronze medallist, all star skip in 1996 and second all star skip in 2008. Three time Olympic Trial participant (1997, 2001 and 2005). Winner of 2 Women's TSN Skin's Games (2001 and 2003).
Junior Highlights:
1986 represented Sask at the Pepsi Juniors in Noranda, Quebec.

BANNER