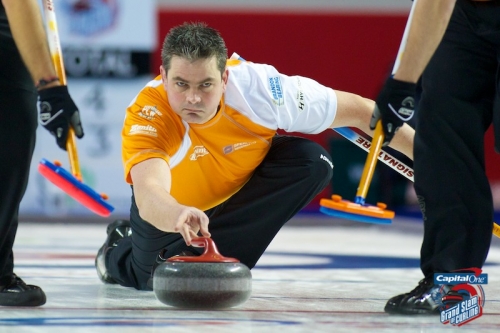 Born: Jan 6, 1972
in Stranraer, Scotland
Resides: Brandon, Manitoba
Throws: Right
Profession: Parts Manager, Krevco
High School: Stranraer Acadamy
College/University: Barny AG College
In Own Words:
Curling is a sport that has made me so many friends,it has also alowed me to travel across Canada and see different places. Curling has been in my blood for many generations, and watching the Silver Broom on TV got me excited.Curling is a sport you can play @ any age and is a good social sport.Curling is a sport i can do with my Daughter and family. Curling is Great.
Curling Highlights:
Winning Manitoba and finishing 3rd @ the Brier, Representing Scotland in Juniors.
Junior Highlights:
Winning the Scotish Juniors and going on the the World Juniors.

BANNER