Kubeskova wins International ZO Womens Tournament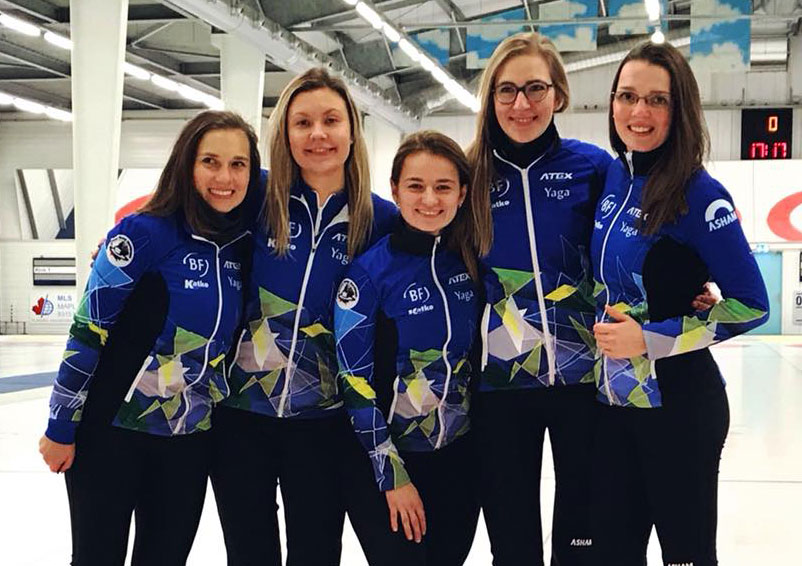 Anna Kubeskova (Prague, CZE) wins the International ZO Womens Tournament, defeating Anna Sidorova (Moscow, RUS) 7-6 in an extra end in Wetzikon, Switzerland. Kubeskova with Alzbeta Baudysova at third, Tereza Pliskova and Klara Svatonova on the front end take home the $7,673CDN first place cheque along with 30.394 world ranking points, while Sidorova receives $3,837CDN and 23.881 world ranking points for their second place finish.

Starting with hammer, Sidorova scored 1 in the first end, then forced Kubeskova to a single in the second end. Sidorova scored 2 in the third end, then forced Kubeskova to a single in the fourth end to lead 3-2. Kubeskova put the game in their favour with 3 in the fifth end, then forced Sidorova to a single in the sixth end. Kubeskova scored a single in the seventh end, with Sidorova responding with 2 in the eighth end sending the game to an extra end where Kubeskova scored a single for the 7-6 win.

Elena Stern (Wetzikon, SUI) defeated Binia Feltscher (Flims, SUI) 7-2 in the bronze medal game. Stern won $2,558CDN, while Feltscher won $1,279CDN along 18.454 ranking points.

In the semifinals, Kubeskova won 9-4 over Feltscher and Sidorova defeated Stern 7-2. In the quarterfinal, Kubeskova defeated Anastasiia Danshina (Moscow, RUS) 5-4, Sidorova won 8-3 over Nora Wuest (Wetzikon, SUI), Stern won 10-4 over Daniela Jentsch (Fuessen, GER) and Feltscher doubled up Alina Paetz (Zurich, SUI) 6-3. Danshina, Wuest, Jentsch and Paetz earned $639CDN along with 13.026 ranking points for their quarterfinal finishes.

Kubeskova went 3-1 in the 21 team qualifying round. In their opening game, Kubeskova defeated Wuest 6-5, losing their next game to Diana Gaspari (Cortina d'Ampezzo, ITA) 8-2. Kubeskova responded with a 7-3 win over Madeleine Dupont (Hvidovre, DEN) and a 6-2 win over Hannah Fleming (Lockerbie, SCO) in their final qualifying round match to reach the playoffs.