Kelsey Rocque wins Curl Mesabi Classic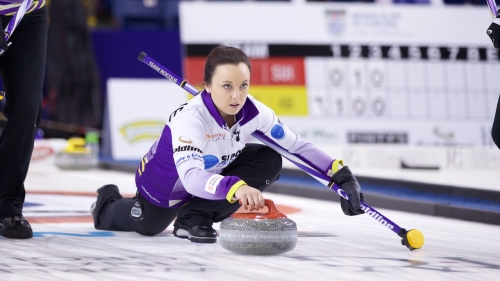 Kelsey Rocque (Edmonton, AB) wins the Curl Mesabi Classic, defeating Nina Roth (Blaine, USA) 5-2 at Curl Mesabi in Eveleth, United States. Rocque with Laura Crocker at third, Taylor McDonald and Jen Gates on the front end take home the $4,497CDN first place cheque along with 32.197 world ranking points, while Roth receives $3,212CDN and 25.298 world ranking points for their second place finish.

After blanks in the first 2 ends, Rocque stole 2 in the third end to take an early lead, then forced Roth to a single in the fourth end. Rocque scored a single in the fifth end to extend their lead to 3-1, then forced Roth to a single in the sixth end. Rocque scored 2 in the seventh end for the 5-1 win.

In the semifinals, Rocque defeated Jessica Schultz (Saint Paul, MN) 6-3 and Roth defeated Binia Feltscher (Flims, Switzerland) 5-2. Feltscher and Schultz earned $2,313CDN and 19.548 ranking points for their semifinal finishes. In the quarterfinals, Rocque defeated Hannah Fleming (Lockerbie, Scotland) 6-2, while Feltscher defeated Cory Christensen (Blaine, USA) 5-4 and Schultz defeated Jamie Sinclair (Blaine, USA) 8-5. Sinclair, Christensen, and Fleming earned $1,285CDN along with 13.799 ranking points for their quarterfinal finishes.

Rocque went 4-0 in the 13 team round robin pools qualifying round. In their opening game, Rocque defeated Kim Rhyme (Blaine, MN) 10-0, won against Nancy Martin (Saskatoon, SK) 7-4, Fleming 3-2, and then won against Cora Farrell (Blaine, MN) 8-4 in their final qualifying round match.