Olympic Gold Medalists Team Hasselborg Finishing Season at Champions Cup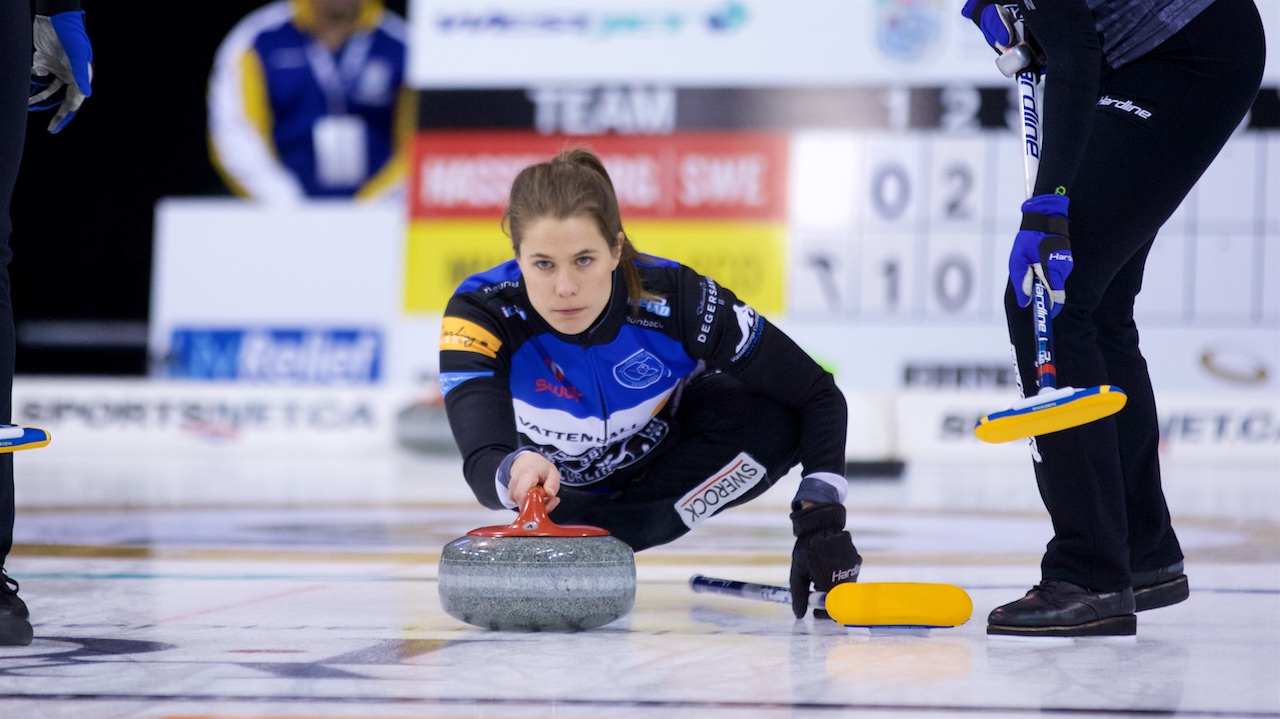 Olympic Gold Medalist Anna Hasselborg will finish their season at the Grand Slam of Curling Champions Cup this week at Winsport Olympic Park in Calgary.

By Price Atkinson

CALGARY - Team Hasselborg is soaring into this week's final Grand Slam event of the curling season thanks to what's been a breakthrough season for skip Anna Hasselborg and her teammates.

In February, the young team achieved gold-medal glory, defeating host Korea in the final of the 2018 Winter Olympic Games. Just weeks later and one of the few Olympic teams playing in the Women's World Championship, Team Hasselborg won a silver medal. Oh yeah, they also captured silver at the European Championship last fall which helped get things started.

It's been such a wild ride the last few months that they've hardly had time to catch their breath since making history of their own in PyeongChang.

"This season has been a whirlwind really," Hasselborg said. "We put this team together three seasons ago and this season I think we have had a lot of things come together. We have played the best curling we have played as a team so far. Winning the Olympic gold says it all I think."

While reflecting on their season winding down here in Calgary at the Humpty's Champions Cup, third Sara McManus said things have at times been a blur. A good blur.

"Its been a pretty crazy season. We haven't been able to play everything we wanted to play, but it's also been a lot of fun," McManus said. "Once we got to and won the Olympics, things have been really crazy.

"Everything has gone by so fast. That was one thing that I was pretty scared of this season, that everything was going so fast and that we wouldn't have time to reflect on things."

McManus added things may not fully sink in until they get off the road and back home to Sweden for the summer.

"After the Olympics it's been totally crazy but also fun, amazing and everything that comes with winning a gold medal," she said. "It's really going to be nice to have the summer off and maybe just realize that we won that gold."

Second Agnes Knochenhauer pointed directly at the fierce competition they face on Tour and have gotten playing at Grand Slam events in helping them achieve their Olympic dream so early in their careers.

"We managed to get a lot of experience going into the Olympics by reaching a lot of Slam finals and playing in the big arenas," Knochenhauer said.

Hasselborg is looking to cap that outstanding season with their first-ever Grand Slam title. It's about the only hardware that's escaped them thus far, though it's not like they haven't had success in the Slams.

This season they have qualified for the playoffs at every Slam they've played in except the Meridian Canadian Open (their final event before the Olympics). Last week at the prestigious Players' Championship, they were knocked out in the quarterfinals by eventual and first-time champion Jamie Sinclair.

Playing in Pool B of the Champions Cup, Team Sinclair looms again for the Swedes in tonight's opening game at 9:00 p.m. (EST).

Regardless of how this week plays out, Hasselborg is excited about the future because they are one of the youngest teams on Tour and haven't even scraped their ceiling of what they're capable of yet.

"I think this is the most fun season that we ever had individually ever. And we're still learning," Hasselborg said. "We're trying to improve every game and there's a lot of things we need to be better at. But winning the Olympic gold and still learning, I like that."