Patrick McDonald Joins World Curling Tour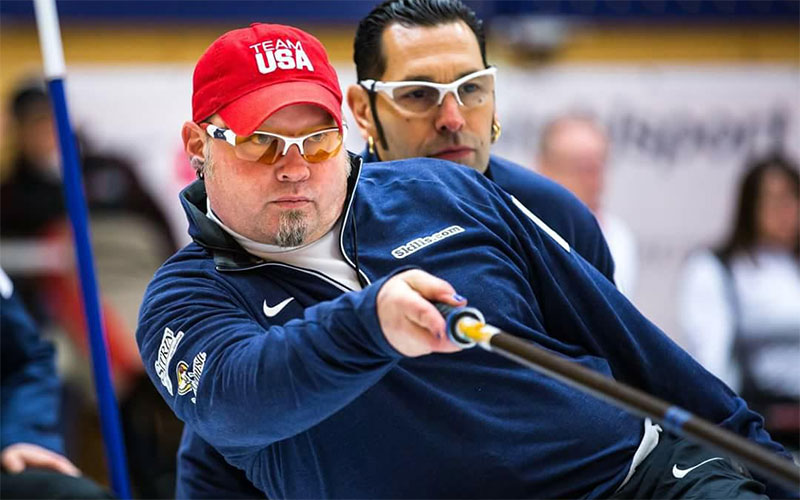 Two-time Paralympian Patrick McDonald joins the World Curling Tour as coordinator of the World Wheelchair Curling Tour, helping to organize the events and to grow the discipline.

McDonald represented the United States at the 2010 Paralympics in Vancouver playing third under skip Augusto Perez, then skipped at the 2014 Paralympics in Sochi. McDonald also represented the United States in four World Championships.

"Now that I am retired from competitive curling I am looking forward to the new adventure and new position with the World Curling Tour to make the World Wheelchair Curling Tour bigger and better", said Patrick McDonald on joining the World Curling Tour to build the Wheelchair Tour.

"I'm really excited and ready to go."

McDonald enlisted in the military and was stationed in South Korea in 1991 when he was involved in an accident which left him paralyzed. After returning home, he competed in several sports before taking up curling in 2008.

"We are extremely pleased to welcome Patrick on his joining the Word Curling Tour Team, His experience and know-how, will provide the tour with a big boost in the overall development of this very import part of our tour," said CEO Armin Harder. "With Patrick's leadership in his new role as coordinator of the WWchCT, we look forward to better serving all of our athletes, and events in the future. I wish Patrick all the best and look forward to working with him."

McDonald replaces outgoing coordinator Sheila Swan who was instrumental in helping to get the first year of the Tour off the ground and making some great connections with the events. The World Curling Tour is looking forward towards taking the next step into offering full results and coverage from a more organized World Wheelchair Curling Tour.