Sarah Wark wins Driving Force Abbotsford Cashspiel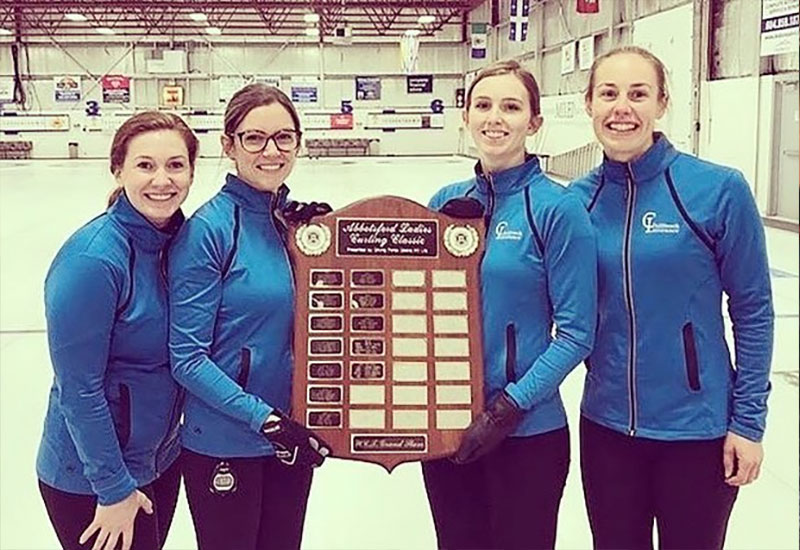 Sarah Wark (Chilliwack, BC) wins the Driving Force Abbotsford Cashspiel, defeating Corryn Brown (Kamloops, BC) 8-3 at the Abbotsford Curling Club in Abbotsford, Canada. Wark with Kristen Pilote at third, Carley Sandwith and Michelle Dunn on the front end take home the $5,000CDN first place cheque along with 27.350 world ranking points, while Brown receives $3,600CDN and 20.057 world ranking points for their second place finish.

Starting with hammer, Wark scored 2 in the first end, then forced Brown to a single in the second end. After a blank end, Wark scored 4 in the fourth end to extend lead to 6-1, then forced Brown to a single in the fifth end. Brown stole the sixth end, but Wark responded in the seventh end scoring 2 to seal the 8-3 win.

In the semifinals, Wark defeated Diane Gushulak (New Westminster, BC) 8-5 and Brown defeated Karla Thompson (Kamloops, BC) 6-3. Thompson and Gushulak earned $2,400CDN and 15.499 ranking points for their semifinal finishes. In the quarterfinals, Brown defeated Sijia Liu (Harbin, China) 6-5 in an extra end, while Gushulak defeated Chiaki Matsumura (Nagano, Japan) 8-3. Matsumura and Liu earned $1,200CDN along with 10.940 ranking points for their quarterfinal finishes.

Wark went 3-0 in the 14 team round robin pools qualifying round. In their opening game, Wark defeated Liu 8-7, then won against Matsumura 7-5, and against Shiella Cowan (New Westminster, BC) 5-3 in their final qualifying round match.