Brendan Bottcher wins Canad Inns Men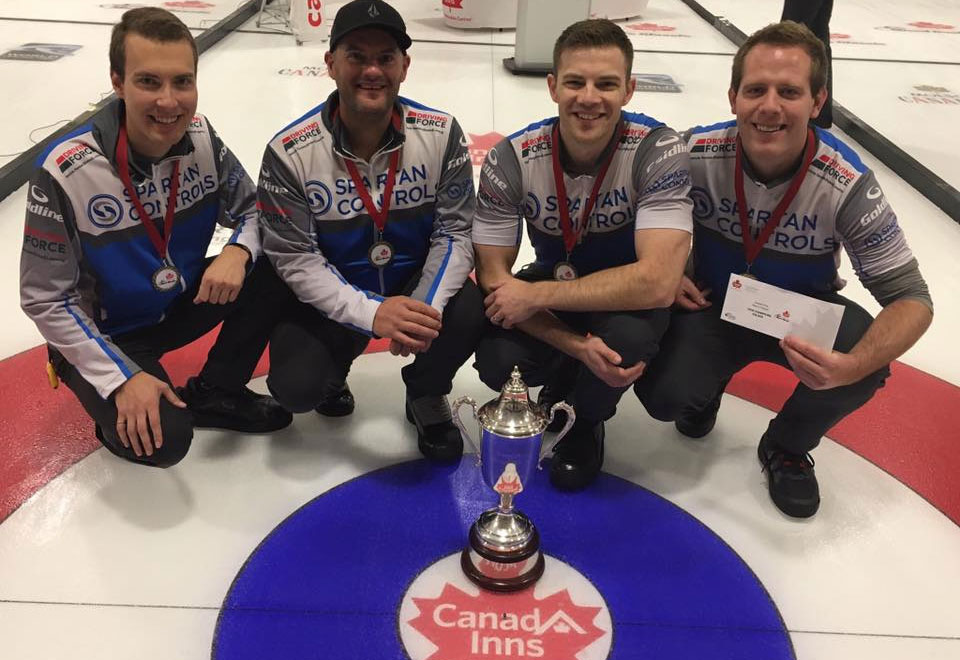 Brendan Bottcher (Edmonton, Alberta) wins the Canad Inns Men's Classic, defeating Kevin Koe (Calgary, AB) 7-5 at the Portage Curling Club in Portage La Prairie, Canada. Bottcher with Darren Moulding at third, Bradley Thiessen and Karrick Martin on the front end take home the $18,000CDN first place cheque along with 70.079 world ranking points, while Koe receives $10,000CDN and 51.391 world ranking points for their second place finish.

Starting with hammer, Bottcher blanked the first end, then got on the board scoring 2 in the second end. Bottcher forced Koe to a single in the third end, then scored 2 in the fourth end to extend their lead to 4-1. Koe bounced in the fifth end scoring 2 with Bottcher adding 2 more in the sixth end. Koe cut the deficit back to one with 2 points in the seventh end scoring 2 but was unable to make anything happen in the eighth end as Bottcher had the open hit to score a single for the 7-5 win.

In the semifinals, Bottcher defeated Brad Jacobs (Sault Ste Marie, Ontario) 7-5 and Koe defeated Karsten Sturmay (Edmonton, Alberta) 4-3. Jacobs and Sturmay earned $6,000CDN and 39.711 ranking points for their semifinal finishes. In the quarterfinals, Bottcher defeated Braden Calvert (Winnipeg, Manitoba) 4-2, Koe defeated Glenn Howard (Penetanguishe, Ontario) 6-4, while Sturmay defeated Jason Gunnlaugson (Morris, Manitoba) 7-5 and Jacobs defeated Matt Dunstone (Regina, Saskatchewan) 8-7. Gunnlaugson, Howard, Dunstone and Calvert earned $4,000CDN along with 28.031 ranking points for their quarterfinal finishes.

Bottcher went 3-0 in the 24 team triple knockout qualifying round. In their opening game, Bottcher defeated Jia Liang Zang (Harbin, China) 5-3, then won against Howard 11-4, and Gunnlaugson 9-4 in the A-Qualifier game to advance to the playoff round.