WCT-Japan Formed to Develop Curling in Asian Curling Hotbed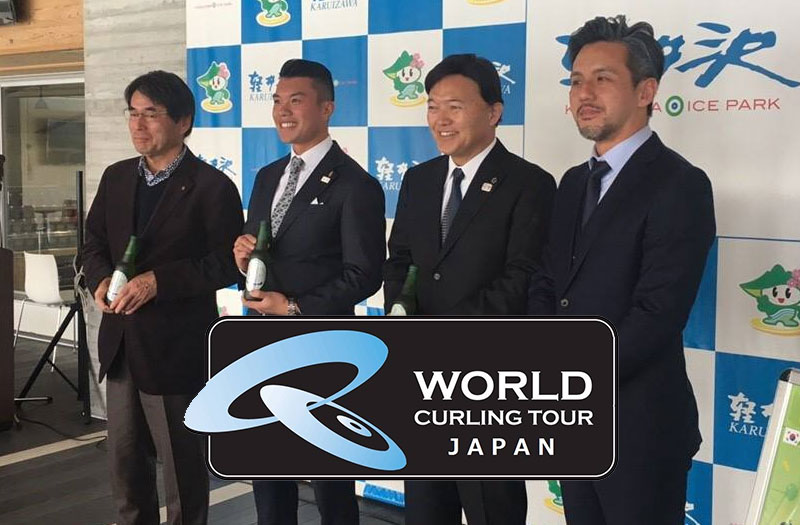 Today, the World Curling Tour announced the formation of WCT-Japan, a wholly owned subsidiary, which will operate in Japan, to build and grow competitive curling opportunities in this curling hungry country of 127 million people. The Olympic Bronze medal performance by Satsuki Fujisawa of Kitami on Hokkaido (north island of JAPAN) has elevated the interest in curling that has been building since the 1998 Olympic Winter Games in Nagano.

Manabu Aoki has been named Chairman of WCT-Japan with Hiroshi Sato of Sapporo coming on board as VP of Business Development with both reporting to Gerry Geurts, Director of WCT-Japan.

"The excitement for curling is strong in Japan with significant interest on our website traffic, television and viewer interest in the events both domestically and internationally," said Director Geurts. "It's a natural fit that we build a presence in Japan that will include a full Japanese language website to ensure fans have the opportunity to follow their teams around the world."

The increase of Japanese curling teams participating in the sport and travelling to North America and Europe continues to grow which in turn creates more domestic interest in the sport as well as the opportunity to add additional events to the World Curling Tour calendar.

The Karuizawa International, a legacy event from the Nagano Olympic Winter Games, joined the WCT in 2014 as the first event with the Hokkaido Bank Dogin Classic. It then became a member of the Tour in 2016, both as Masters Series tournaments created opportunities to bring International teams into Japan for competition.

"We firmly believe that the Tour's presence in Japan will help this development and growth to continue strongly", said WCT President Armin Harder.

"Young Japanese Athletes will be able to develop and hone their skills. Playing Tour events closer to home, not only against the Nations best but also the Regions and the Worlds best."

In addition to the Masters Series events, several Challenger Series tournaments have been part of the WCT over the last few seasons, including events in Miyota, Morioka and Obihiro. The partnership with Chairman Aoki has built a strong team of WCT-Japan members and will aid in this development.

"World Curling Tour Japan (WCT-JAPAN) has officially started as a Japanese organization of the World Curling Tour," Chairman Aoki said. "We will manage WCT games, so far held in Europe and North America, in Japan in the same manner.

Moreover, Japanese curlers will have many more opportunities to play and communicate with the world's top-level curlers. Japanese curling fans will get even more opportunities to watch these games in curling clubs nearby.

The WCT-JAPAN will support the following concept and motto: "Curling is loved by more people and becoming a lifelong sport that is closely tied to the community.
Also, it will develop and recognize as competitive sports and establish its position in Japan."

Chairman Aoki continued: "We would like to invite everyone to raise curling and send out from Japan. We ask for your continued support and cooperation from now on. Now, let's enjoy curling everyone!!"

WCT-Japan began operations this season with the first event being held in August where MinJi Kim of Korea and Masaki Iwai of Japan won the Hokkaido Bank Curling Classic in Sapporo, followed by the Obihiro ICE Gold Cup where Shingo Usui won the title. In Miyota, Junpei Kanda won the men's Challenger Series event while a women's Challenger Series come later, as well as the Karuizawa International held December 20-23 which will see how to many of the game's best teams.

"The development of the curling and its growth in Japan over the past years has been pretty amazing to watch," added Harder. "We firmly believe that the Tour's presence in Japan will help this development and growth to continue strongly."