Krista McCarville wins Curl Mesabi Classic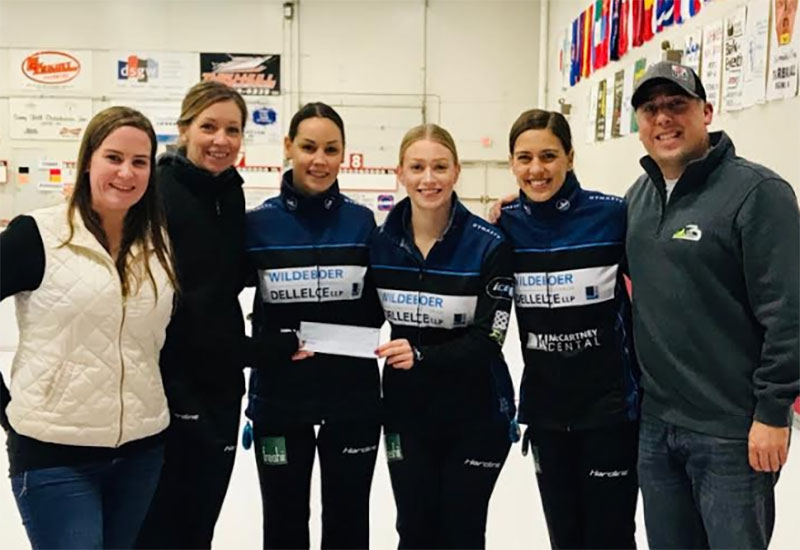 Krista McCarville (Thunder Bay, Ontario) wins the Curl Mesabi Classic, defeating Laurie St-Georges (Laval, Quebec) 7-1 at Curl Mesabi in Eveleth, United States. McCarville with Kendra Lilly at third, Jen Gates and Sarah Potts on the front end take home the $5,307CDN first place cheque along with 29.228 world ranking points, while St-Georges receives $3,980CDN and 21.434 world ranking points for their second place finish.

Starting with hammer, McCarville blanked the first end, then got on the board scoring 2 in the second end. McCarville forced St-Georges to a single in the third end, then scored 3 in the fourth end to extend the lead to 5-1. McCarville added a steal of 2 in the fifth end for early handshakes and the 7-1 win.

In the semifinals, McCarville defeated Hailey Beaudry (Thunder Bay, Ontario) 5-2 and St-Georges defeated Jamie Sinclair (Chaska, USA) 7-4. Beaudry and Sinclair earned $2,654CDN and 16.563 ranking points for their semifinal finishes. In the quarterfinals, McCarville defeated Jacqueline Harrison (Waterdown, Ontario) 8-4, St-Georges defeated Hailey Armstrong (Ottawa, Ontario) 7-1, while Sinclair defeated Nina Roth (Chaska, USA) 9-0 and Beaudry defeated Cory Christensen (Chaska, USA) 7-5. Armstrong, Christensen, Roth and Harrison earned $1,327CDN along with 11.691 ranking points for their quarterfinal finishes.

McCarville went 4-0 in the 15 team round robin pools qualifying round. In their opening game, McCarville defeated Annmarie Dubberstein (Chaska, USA) 9-3, won against Ann Podoll (Fargo, North Dakota) 9-6, then won against Beaudry 9-2 and 6-3 against Sinclair in their final qualifying round match.