Kate Caithness made CBE in New Year 2019 Honours List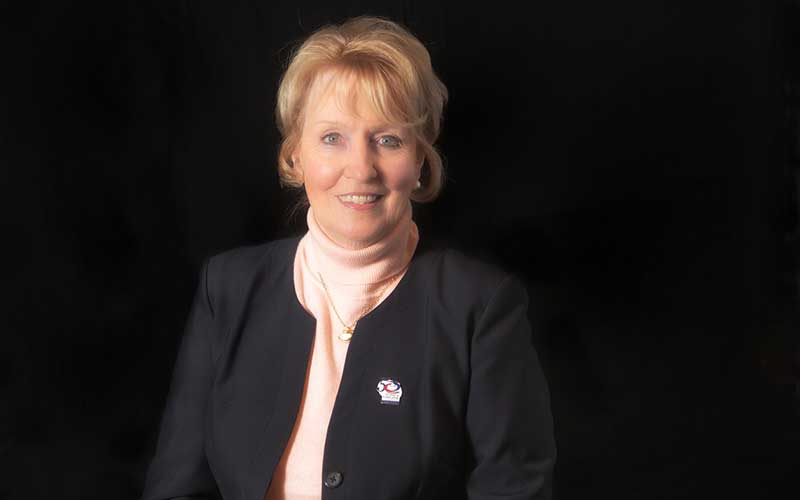 Perth, Scotland -- The World Curling Federation is delighted to receive the news that its President, Kate Caithness (Photo: Richard Gray/WCF), has been made a Commander of the Most Excellent Order of the British Empire (CBE) for 'Services to Sport' in the Queen's New Year 2019 Honours List, in the United Kingdom.

"To receive such recognition is the most wonderful honour. My ambition has always been to work for the good health of the sport of curling, something that is a great pleasure to do," said Caithness. "During my time in office, I have also had the privilege to work across sport more generally within the Olympic Movement."

"This is something I could not have done alone and my sincere thanks go to the family, friends, curlers, World Curling and sports colleagues who have supported me along the way."

Caithness was the first female President of an Olympic Winter Games Federation and has been involved in curling since the 1980s. She is also just one of only two female Presidents across all Olympic summer and winter sports. Her service to 'Curling and International Disability Sport' earned her an OBE (Officer of the Most Excellent Order of the British Empire) in 2013.

Under Caithness' leadership, the World Curling Federation has steered curling to a valuable position in the Olympic Movement. During her time in office, she has successfully worked to include medals for mixed doubles, which together with women's teams, men's teams and mixed wheelchair teams participate on sport's greatest stage - the Olympic and Paralympic Winter Games.

Caithness also holds influential positions in international sport with a reach beyond curling as a member of the International Olympic Committee's Programme Commission; as a council member of the Global Association of International Sports Federations and as a member of the Olympic Winter Games Beijing 2022 Coordination Commission. She is also a Governor for the International Masters Games Association and an Honorary Professor of Beijing Sports University.

Also in the New Year 2019 Honours List, board member Hew Chalmers has become a Member of the Most Excellent Order of the British Empire (MBE) for 'Services to Olympic Sport'. Chalmers is also a director of British Curling and board member for the British Olympic Association.